EPP (Enhanced Parallel Port)
EPP makes communication with a PC fast and easy.
Here we use a Pluto-P FPGA board to communicate with an EPP-enabled PC.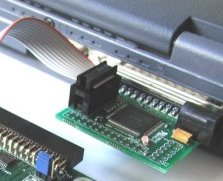 This project has 4 parts
Links
>>> NEXT - part 1: What is EPP? >>>
---
This page was last updated on November 06 2010.